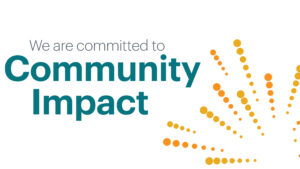 As part of our commitment to fair housing and civic engagement, Key Mortgage is thrilled to announce a new division dedicated to growth, education and outreach in underserved communities. 
The new Community Impact and Lending division will be spearheaded by LaToya Spann-Martin, who is taking the helm as area sales manager. "As part of my new role, I will be building a team dedicated to understanding the needs of underserved communities," said Spann-Martin. "I believe that building generational wealth through homeownership strengthens the fabric of a family and uplifts neighborhoods."
As part of the new position, Spann-Martin plans to leverage existing partnerships with Key Mortgage in financial literacy and lending to empower prospective clients and increase homeownership. 
Spann-Martin's Community Impact and Lending team will work closely with lenders, agents, community leaders, non-profit organizations and local businesses to identify lending opportunities that support the growth and success of families living in low- to moderate-income neighborhoods. 
Through these new initiatives, Spann-Martin hopes to continue the fair housing, racial equity and financial empowerment work that was started with Baird & Warner under the Key Mortgage name.
Spann-Martin has been with Key Mortgage since 2018, but has been passionate about community impact in every role she's held throughout her 25-year professional career. She has previously worked as a homebuyer education instructor for both Baird & Warner's HomeEasier workshops and Habitat for Humanity's Homebuyer University and is currently sponsorship director of the Chicago Chapter of NAMMBA National Association of Minority Mortgage Bankers of America). Other organizations she has worked with include the Spanish Coalition for Housing, West Cook Homeownership Center, YWCA, the Austin Chamber of Commerce, the North Riverside Library, Home Of Life Community Development Corporation and Zeta Phi Beta Sorority Incorporated.